New England Made Ceramic Octopus Tile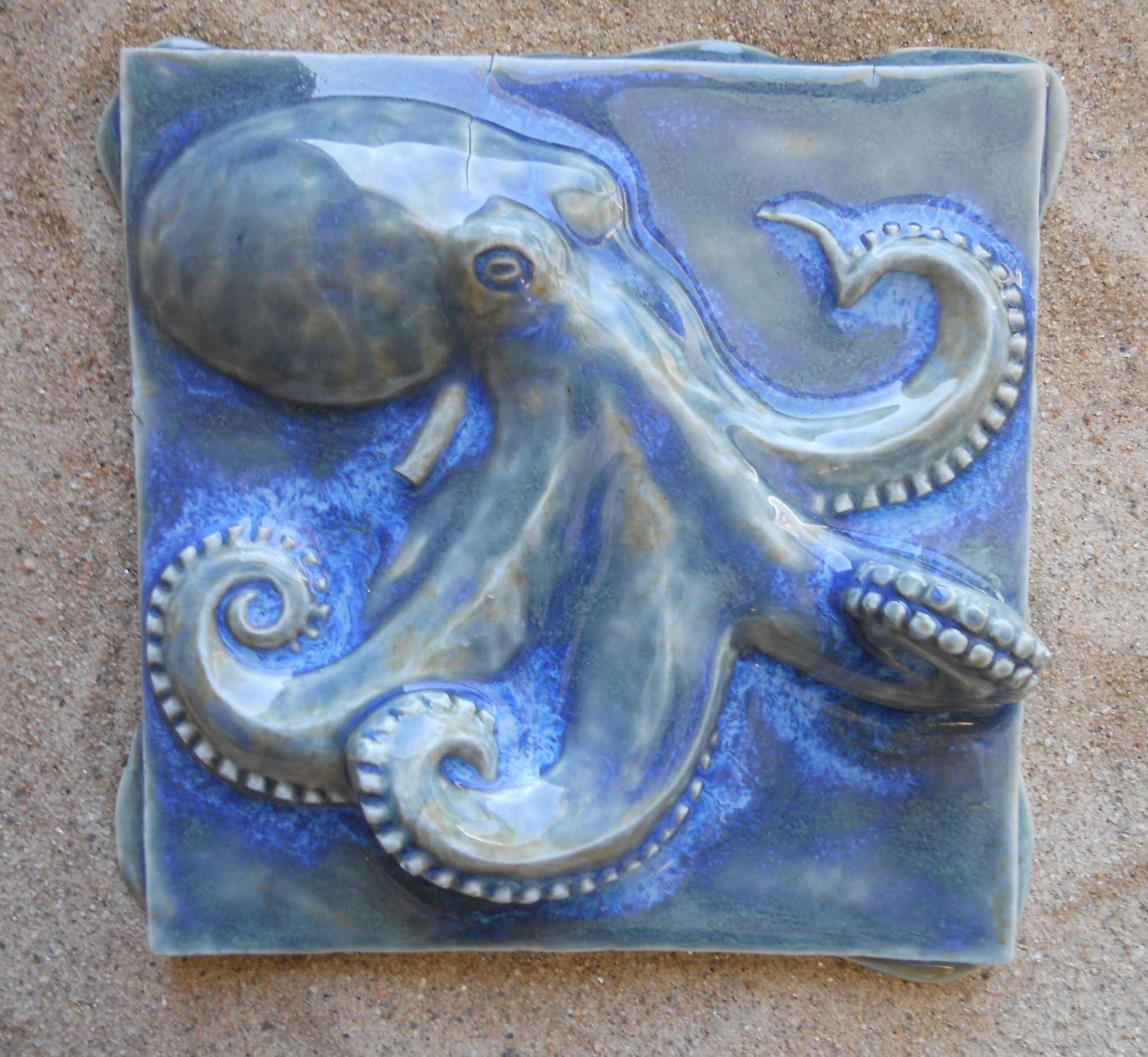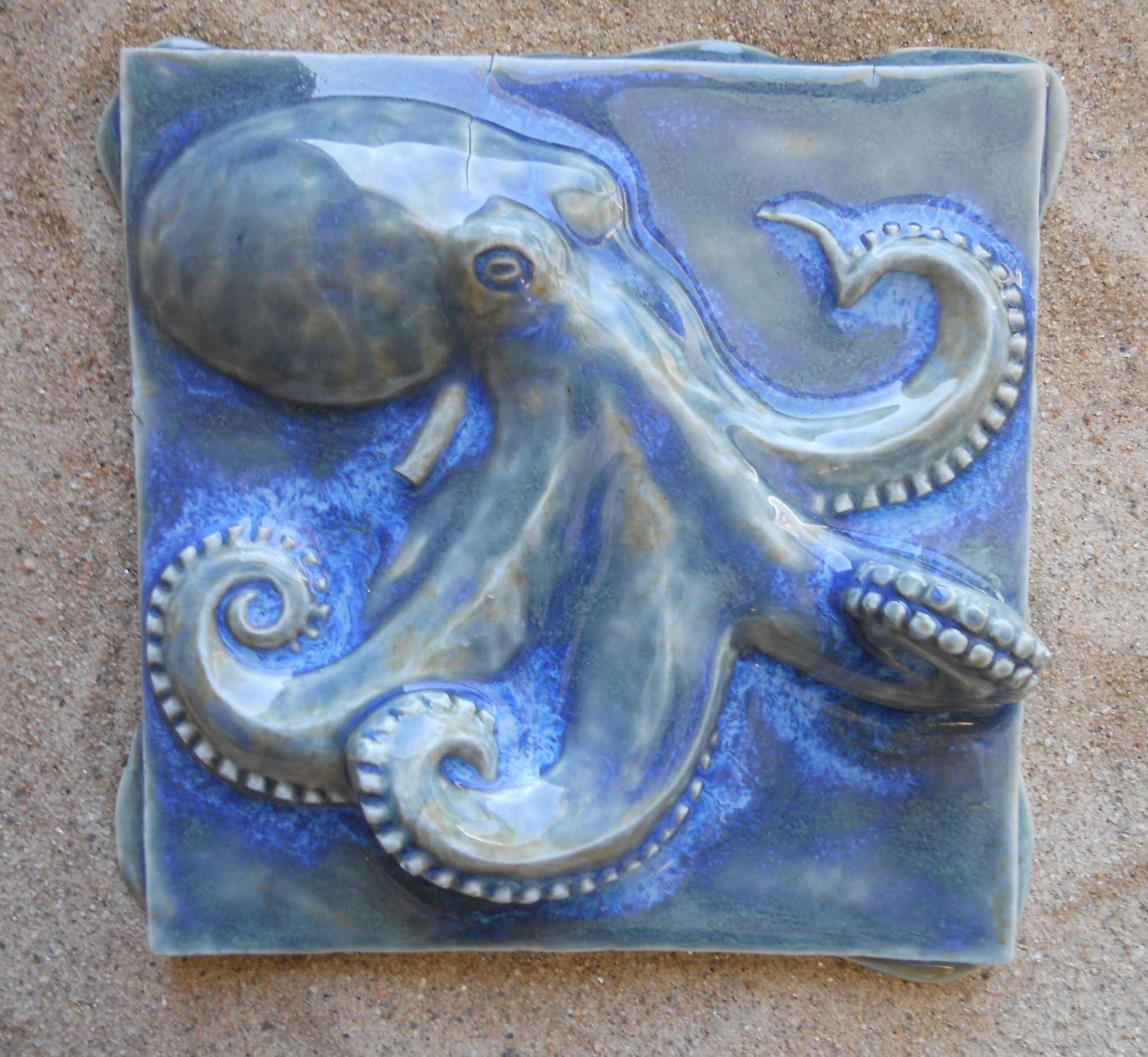 New England Made Ceramic Octopus Tile
Hand-made by New England artist Robert Bliss. 6x6
USA Made.
A fun ocean-inspired piece for your home! Hand made by acclaimed sculptor Robert Bliss, this 3-D octopus tile brings unique charm to any garden or living space. Each piece is designed, hand pressed, and glazed by Bob in the beautiful and glossy colors of the ocean.
This octopus tile makes a great gift for those people you know who love ocean creatures, the colors of the sea, and unique pieces of art .
We've even heard of some people using these tiles in their kitchen or bathroom tile design! Ask us, we can help you with your project!
Bring some unique and Cape Ann-made artwork into your home.
Each tile is hand crafted and glazed making each one unique!